Thursdays- Palm Valley Academy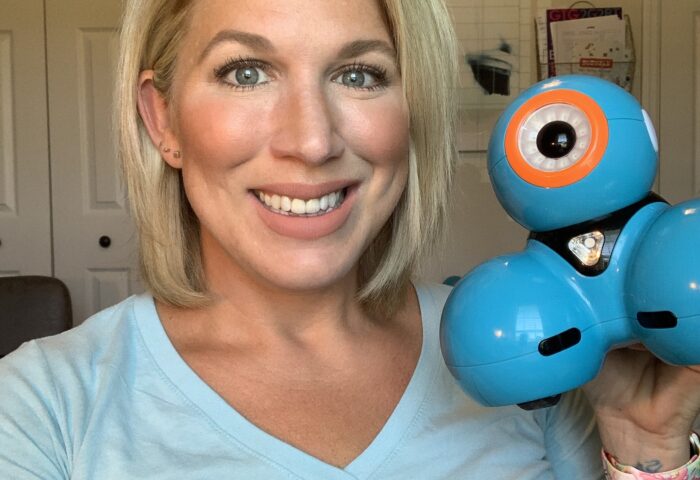 Intro to Coding and Robotics and Exploration
*Still Enrolling! Session 2: Exploration with Coding & Robotics (02/11/2021-05/27/2021)
Location
Palm Valley Academy, 700 Bobcat Lane, Ponte Vedra Beach, FL 32081, USA
Description
Need a little extra time after school? Have your Kid Coder spend Thursday afternoons with us!
Weeks 1-5: Ozobot Robot Coding
Code your very own Ozobot Evo- that you could get to keep! 
Learn to code with the awesome Ozobot Evo! Evo gets kids coding and loving robots with the stroke of a marker. Customize, code with colors, and advance to OzoBlockly, a block-based coding language that teaches kid coders the fundamentals of coding through learning sequences, algorithms, loops, events, conditionals, functions, and variables. Complete Ozobot challenges and competitions, all while learning how to code! Choose the option to have Kids Can Code purchase your robot for, and take your Ozobot home with you to keep the coding fun going all year! Otherwise, use Kids Can Code's loaner robots throughout the entire session!
Weeks 6- 10: Osmo Game Coding
Explore the world of Awbie while coding with the Osmo, or write your own song with Osmo Coding Jam! 
Osmo is a device that is "crafted with reflective artificial intelligence" that allows students to connect with code in their physical environment. There are three coding apps that this camp will focus on: Coding, Coding Jam, and Coding Duo. Each game provides physical coding blocks so that players can interact directly with their code. Kid Coders will learn logic and problem solving skills, while discovering algorithms, loops, and variables! Find out more about Osmo here: https://www.playosmo.com/en/coding/.
Weeks 11- 15: Driving Dash & Dot Robots with Code
Code Dash & Dot robots– two friendly bots that love to complete missions. Experiment with measurement, sensors, and tons of abilities to achieve badges throughout our session.
Children that attend this session will learn coding concepts through a block-based coding language called Blockly. This is a visual coding language that is rooted in Javascript code. Beginning coders will become proficient in the Blockly language as they learn the fundamentals of coding: sequences, algorithms, loops, events, conditionals, functions, and variables.
Bring Your Own Device! iPads preferred, but most tablets will work! *Please contact Ms. Lauren at lauren@kidscancodejax.com if your child needs to use a loaner device. We do not want anyone to miss out on this opportunity because of lack of technology! 
Intro to Coding and Robotics and Exploration *Still Enrolling! Session 2: Exploration with Coding & Robotics (02/11/2021-05/27/2021) Location Palm Valley Academy, 700 Bobcat Lane, Ponte Vedra Beach, FL...
Class Timetable
| | Open Time | Close Time | Teacher | Address |
| --- | --- | --- | --- | --- |
| Thursday | 3:00 pm | 4:00 pm | Ms. Lauren- Founder & Instructor | Palm Valley Academy, 700 Bobcat Lane, Ponte Vedra Beach, FL 32081, USA |
Thursday
3:00 pm -
4:00 pm
- Ms. Lauren- Founder & Instructor
- at Palm Valley Academy, 700 Bobcat Lane, Ponte Vedra Beach, FL 32081, USA