Palm Valley Academy Intro to Coding and Robotics and Exploration with Coding and Robotics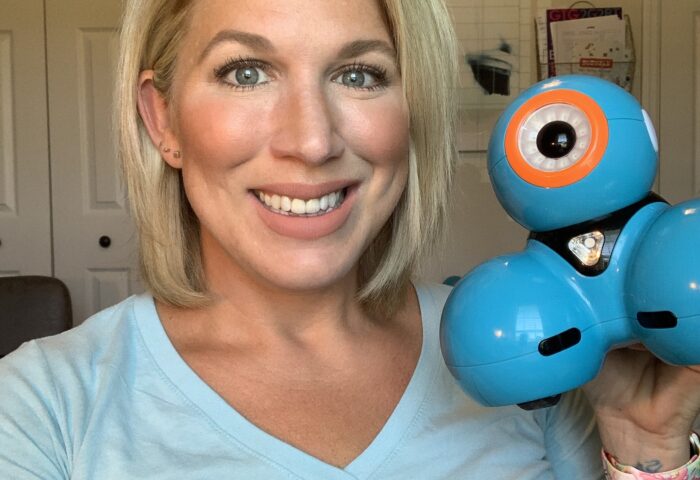 Palm Valley Academy
Palm Valley Academy, 700 Bobcat Lane, Ponte Vedra Beach, FL 32081, USA
Schedules
Session 1: Intro to Coding & Robotics (09/24/2020-02/04/2021)
Session 2: Exploration with Coding & Robotics (02/11/2021-05/27/2021)
Location
Palm Valley Academy, 700 Bobcat Lane, Ponte Vedra Beach, FL 32081, USA
Description
Need a little extra time after school? Have your Kid Coder spend Thursday afternoons with us!
Pay in full, or pay monthly!
Click on the sessions above to find out what we will be doing. Each session covers different tools or topics. Coding concepts learned in one session can be applied to different robots or programs. Sessions can also be attended individually, with no background knowledge necessary!
Immerse your child in the latest technology to learn the basics of computer and robotics programming. Our instructor is former Saint Johns County Teacher of the Year- Lauren Wade, who knows how to engage campers of all ages and abilities… differentiating learning for every Kid Coder.
You will be amazed at what your child can do!
Bring Your Own Device! iPads preferred, but most tablets will work! *Please contact Ms. Lauren at lauren@kidscancodejax.com if your child needs to use a loaner device. We do not want anyone to miss out on this opportunity because of lack of technology! 
Palm Valley Academy Palm Valley Academy, 700 Bobcat Lane, Ponte Vedra Beach, FL 32081, USA SEP242020 MAY272021 Schedules Session 1: Intro to Coding & Robotics (09/24/2020-02/04/2021) Session 2:...
Class Timetable
| | Open Time | Close Time | Teacher | Address |
| --- | --- | --- | --- | --- |
| Thursday | 3:00 pm | 4:00 pm | Ms. Lauren- Founder & Instructor | Palm Valley Academy, 700 Bobcat Lane, Ponte Vedra Beach, FL 32081, USA |
Thursday
3:00 pm -
4:00 pm
- Ms. Lauren- Founder & Instructor
- at Palm Valley Academy, 700 Bobcat Lane, Ponte Vedra Beach, FL 32081, USA